Help Us Make the GLG Community Garden More Accessible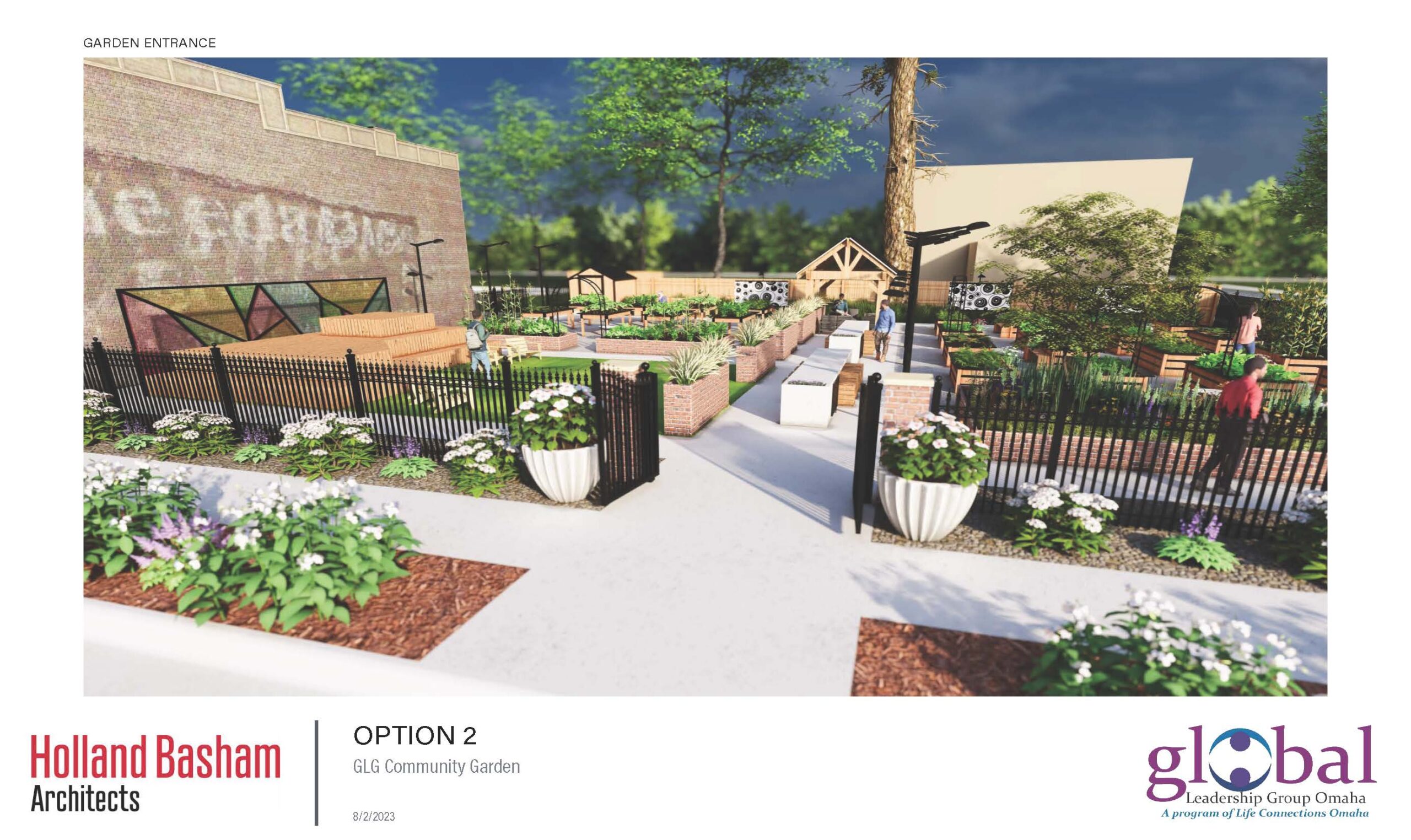 Like past initiatives, we're taking it one project at a time,  continually improving the garden, in a sustainable, budget friendly way.
This #GivingTuesday, we are asking supporters like you, to help with our first project from this new design plan, RAISED, ADA ACCESSIBLE GARDEN BEDS.
Our goal is to raise $5,000 for this exciting addition, that will help us to increase capacity and accessibility for our friends and neighbors.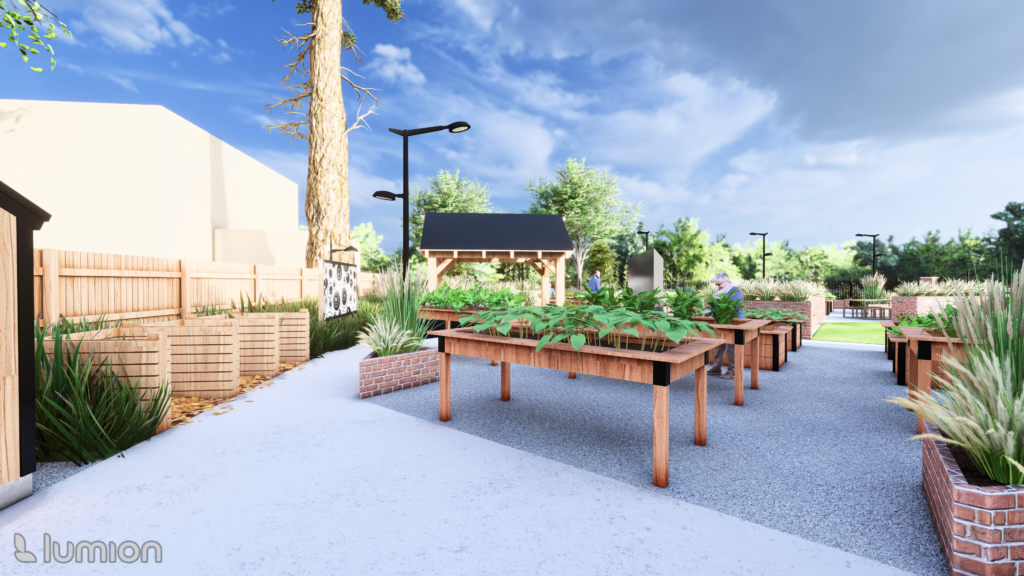 Just 50 donations of $100 will raise $5,000 to implement ADA Accessible Garden Beds, providing a needed option for elderly gardeners and persons with disabilities.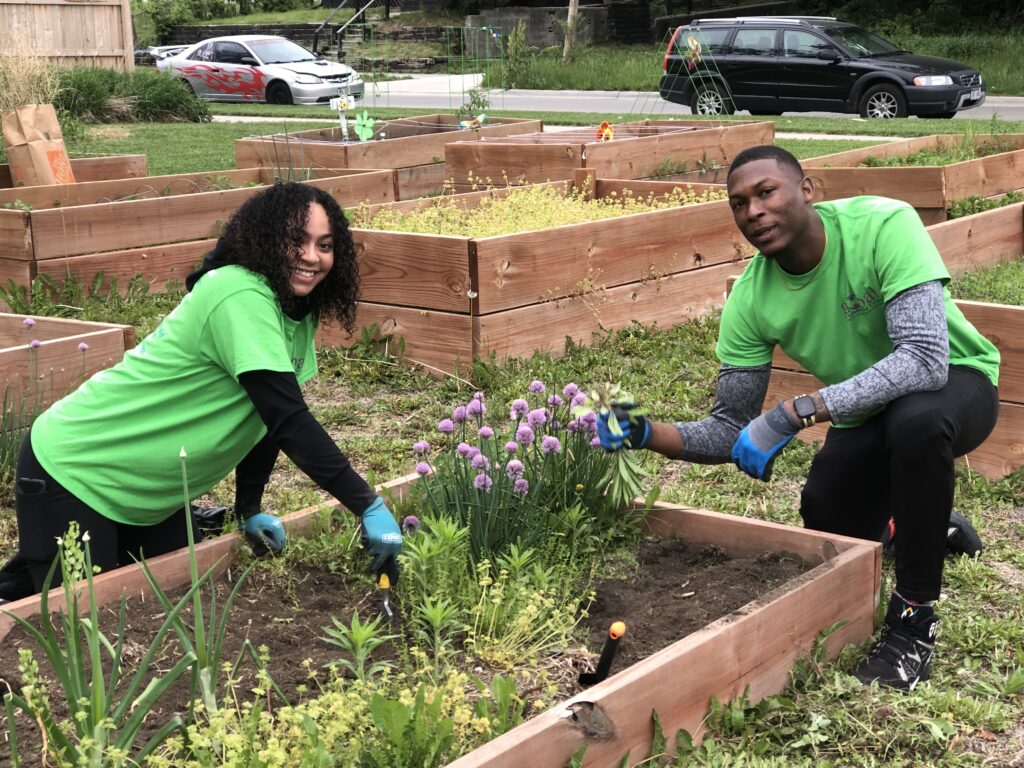 Join our Community Garden at 3118 North 24th Street. You can learn to grow your own food and connect to your community by adopting a plot at our 25 bed garden in North Omaha.
Email us at [email protected] to signup for the 2023 season.
Our Wrought Iron Fence Project Is Finally Complete!
We're excited to announce the completion of our new wrought iron fence! This new fence is another new feature that helps beautify this once vacant lot. The fence will provide security, while defining the boundaries of this community space on North 24th Street.
The installation process has been a lengthy one, taking over two years to finish, due to the pandemic. When the contractors began the installation, they uncovered a buried building and foundation under the garden.
Unfortunately, until very recently, it was common practice for the government to bury entire structures when demolitioning houses and buildings in urban communities like North Omaha.
During this project contractors discovered that the structure was only six inches under the surface in some places, resulting in the need for additional equipment and extra labor costs.
Global Leadership Group Omaha, (GLG) is a small, grassroots, nonprofit that depends upon donations from people like you, to continue our revitalization work in disinvested communities like North Omaha.
We encourage residents, community groups, corporations, and churches to come out and volunteer in the community to make a positive impact.
Begins Saturday, June 4th at 10 AM. A gardening program for students K-12 where students learn how to start and care for a garden, grow their own food, and steward the environment.
Mission: Global Leadership Group is a 501(c)3 organization established to restore North 24th Street to a place where strong families live, vibrant businesses thrive, and beautiful neighborhoods grow; through volunteerism, community engagement, economic empowerment and neighborhood revitalization.